Genius Homes have a great range of designs for your new home. Today we're going to show you our 4 most popular designs; Taieri, Oxford Modern, Cottage 2 & Mt Somers.
Taieri
A modern design with a split mono pitch roof. The master bedroom has an ensuite & walk-in wardrobe. This design has a generous kitchen, lounge & living area that opens onto the deck and is great for entertaining.
Pictured here: The Taieri 3 bedroom home. Size: 7.8m x 16.7m
Oxford Modern
Cottage 2
This Cottage design offers colonial character with 2 double bedrooms. Open plan living, built in wardrobes & a full length verandah. Very popular for holiday accommodation or granny flats.
Pictured here: Cottage with 2 bedrooms. Size: 6.6m x 10.6m.
Mt Somers
A functional family home with a full length verandah - great for summer bbqs. The generous lounge & living area is great for busy families. Also featuring outside entry to the laundry for messy boots & separate toilet.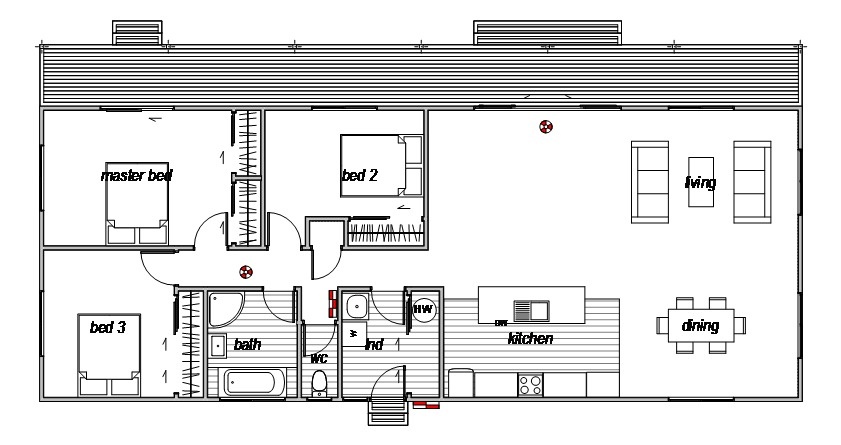 Mt Somers floorplan
Take a look at our other 3 bedroom designs >>
What changes can you make to our designs?
Change the roof line to give your home a different look
Change the exterior cladding & colours
Change the kitchen or bathroom layouts
Move doors and windows
Make rooms smaller or larger to suit your requirements
Choose your interior fittings and colour scheme
See our range of standard inclusions as well!