Downsizing your family home can present several advantages but can also deliver a new challenge, and one that many people struggle to deal with.
Downsizing your home sometimes means having to find a new place for the items collected over decades. Some of which you'll have a particularly strong attachment to, others you may simply think no-one else will want.
Here will give some tips and guidance with how to look at de-cluttering.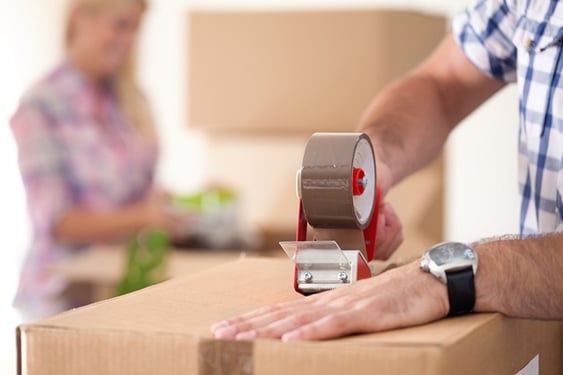 Rubbish: Even items that can be immediately identified as junk often sit around for years either from being too low down on the list of priorities or being put in the too-hard basket. Even trips to the dump can be inconvenient or items may be too heavy to lift, or you might not have a vehicle suitable for getting rid of large quantities of rubbish.
Flexi Bin is a large bag, similar to a skip that you can buy in Christchurch, Oamaru and Dunedin in the South Island, and a bunch of locations in the North Island. It's low cost, convenient and with its postal delivery you can have the bag sent to you!
It's great for the spring clean or for finally getting rid of that pile of junk that you haven't gotten around to yet.
Make sure recyclable materials are taken to your local recycling station.
Salvageable items: You'll probably have a category of items you no longer need, or use but are still usable. Hopefully these don't end up in the skip as re-using such items reduces unnecessary landfill and pollution.
Donating old clothes, books, furniture, kitchen items and tools to the local Op Shop not only allows you to reduce your clutter but it might be the perfect item someone else has been hunting for for ages! Likewise you also get to support a great cause.
Sentimental items: Hopefully the previous two steps have helped reduce the clutter enough so that your new, smaller home can contain everything you have an emotional connection with. However, if that's not the case there are still options.
You can pass items on to relatives or children to cherish. You'll have the advantage of knowing they are still on the family and will even get to see them when you visit.
Or you can invest a monthly amount from the savings experienced in downsizing in a storage shed. If you're looking to preserve cherished items and don't want to pass them on to people just yet then putting them into storage could be safe way of keeping hold of them. You might even rotate items in storage with items in your home to keep your decor fresh.
Whatever you choose to do downsizing will reduce the hassle and stresses associated with owning a bigger home. With a range of solutions available it's also easier than ever to downsize and begin a fresh chapter.