Modular buildings and modular houses in particular are buildings that are constructed off-site, generally in factory or secure indoors location. They are then transported to the site and final fabrication (connection) is completed on-site.
Modular homes are also sometimes referred to as prefabricated homes, or transportable homes, but the main difference is that a modular home requires two or more pieces to be connected together on-site to create the final building.
This is often the desired method for larger prefabricated homes, (prefabricated simply meaning built elsewhere in its entirety), that would be logistically tricky to transport in one go. For example you may desire a sprawling house with two wings and an entranceway like the example below.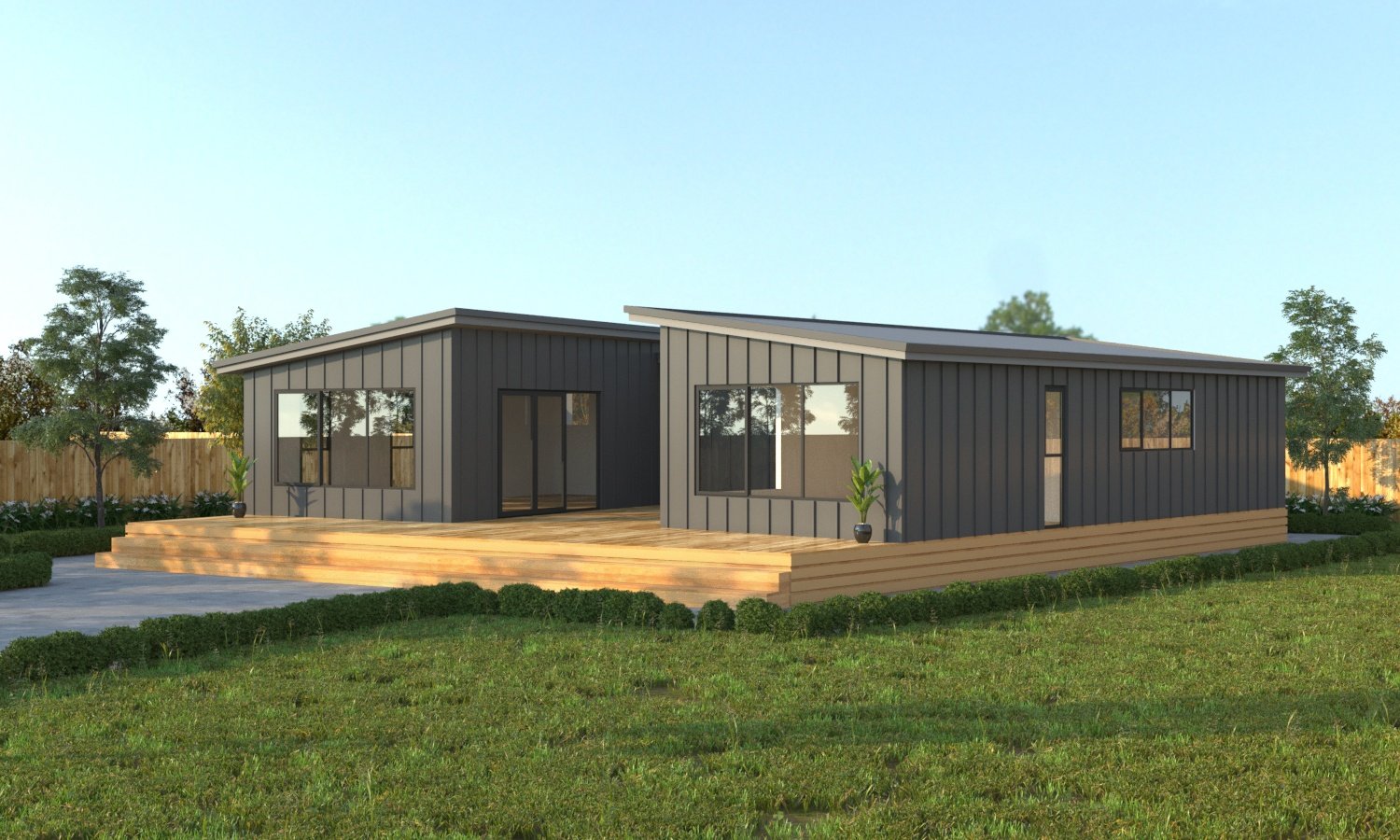 In this example the living, kitchen and dining area on the right is in one 'wing' and the bedrooms, ensuite and bathrooms are in the left 'wing'. A third module connects the two to create a modern, sprawling design that offers privacy and connectivity. Looking at the floor plan below, you can see how this works in more detail.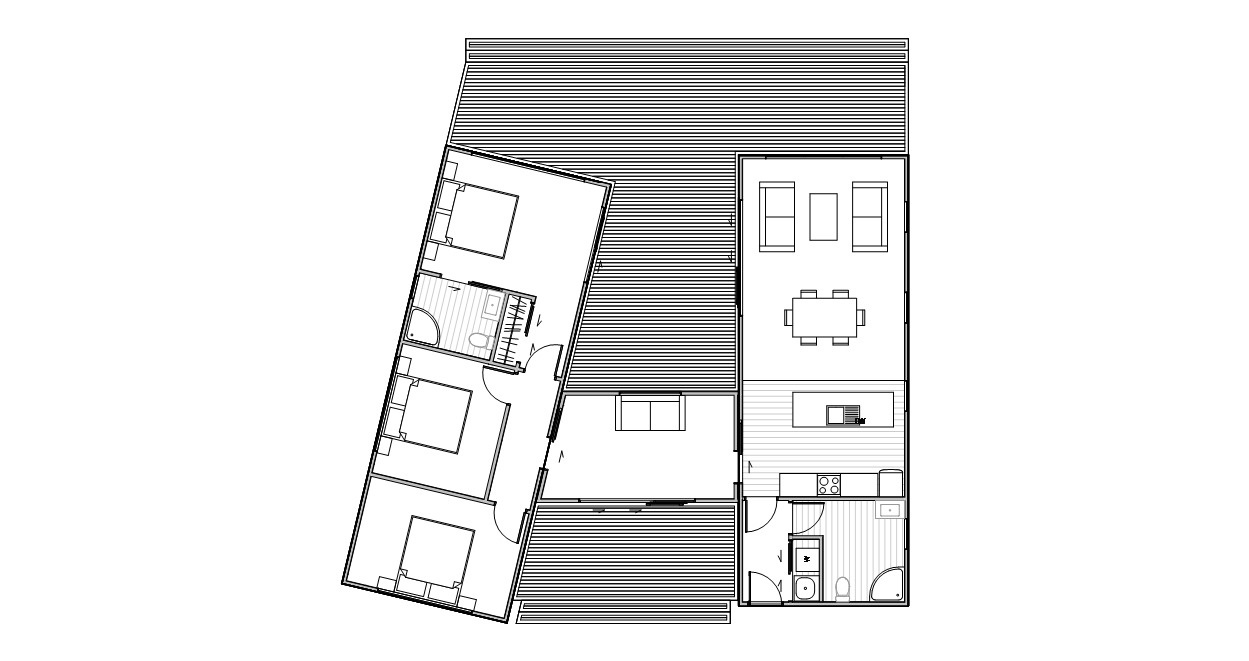 The wings and the corridor were prefabricated in a factory, then loaded onto trucks then taken to the site, and positioned into place and connected.
Why choose a modular home?
Because modular homes are constructed in a factory, they aren't subjected to the weather conditions that a conventional build suffers. This not only removes any impact the weather may have on framing, flooring or anything else exposed before being made weather tight, but also eliminates construction delays due to the controlled indoor conditions.
There's also less disruption to your site. Instead of multiple trucks, tradies and deliveries utilising your roads or tearing up the land, the houses are delivered and then connected to services, and whereas there may be some additional work required once the house is in place, it will be less than a full building crew constructing a traditionally framed house.