Hassle Free Guarantee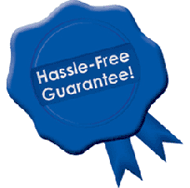 Quality Workmanship
Genius Homes guarantee their workmanship and materials. All stages of the building process are completed in our factory environment under strict supervision to ensure your new home is built to the highest quality standards.
Our buildings are engineer designed with a strong steel sub-frame and high quality timber framing to ensure they exceed NZ building code requirements. With a 50 year steel frame structure warranty.
Quality Materials
Genius Homes use high quality materials from trusted, well known brands such as Colorsteel, Weathertex, Godfrey Hirst, Earthwool and Gib. Building your new home in a controlled environment on our production line is faster than traditional on site building methods and safer. We are also able to pass on to you fantastic discounts due to the volume of houses we do and our bulk buying agreements with suppliers.
24 Months Maintenance Free
When you purchase a new home from Genius, our superior service doesn't end once you have the keys in your hand; we provide you with a 24 month Maintenance Guarantee as extra peace of mind whilst you settle into your new home.
We are very confident of our superior designs & we ensure thorough quality inspections are made & any queries you have are addressed. The Genius Quality Assurance team are available to assist you.
---

Or call us now on 0800 522 225
We are extremely happy with the quality of the home and loved the fact we didn't have the mess of builders on site for months at a time.
We have already recommended the homes to other folk.
John & Elaine
Read more about this project